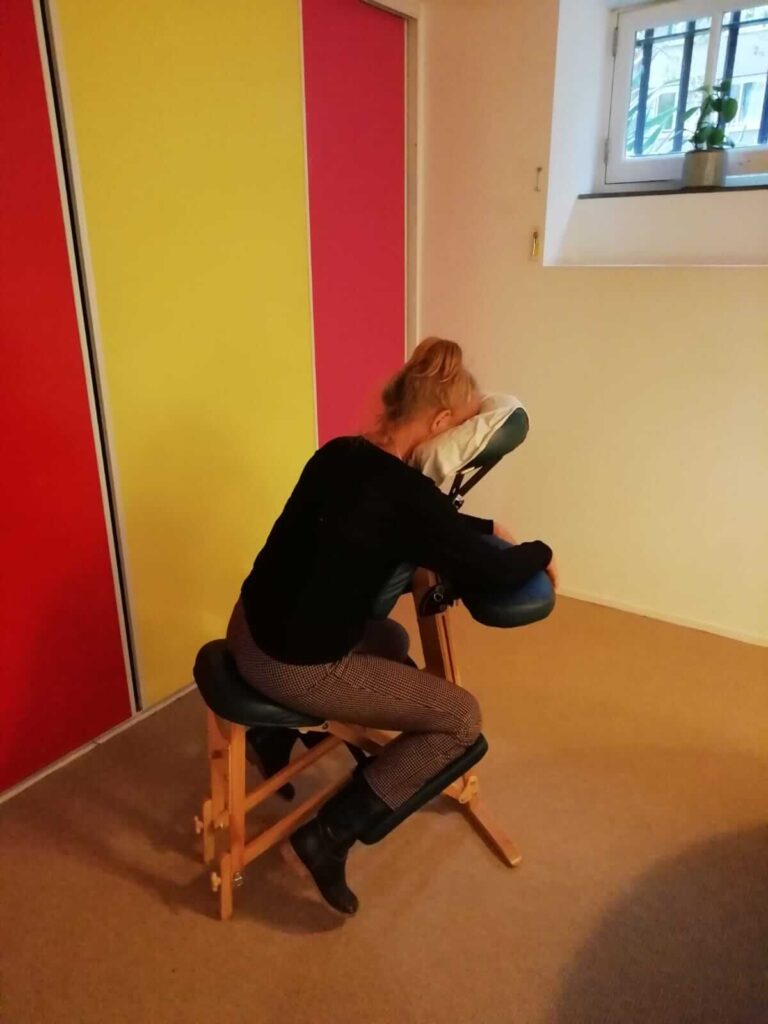 Fortunately, I can start the chair massages again on 21 February 2022.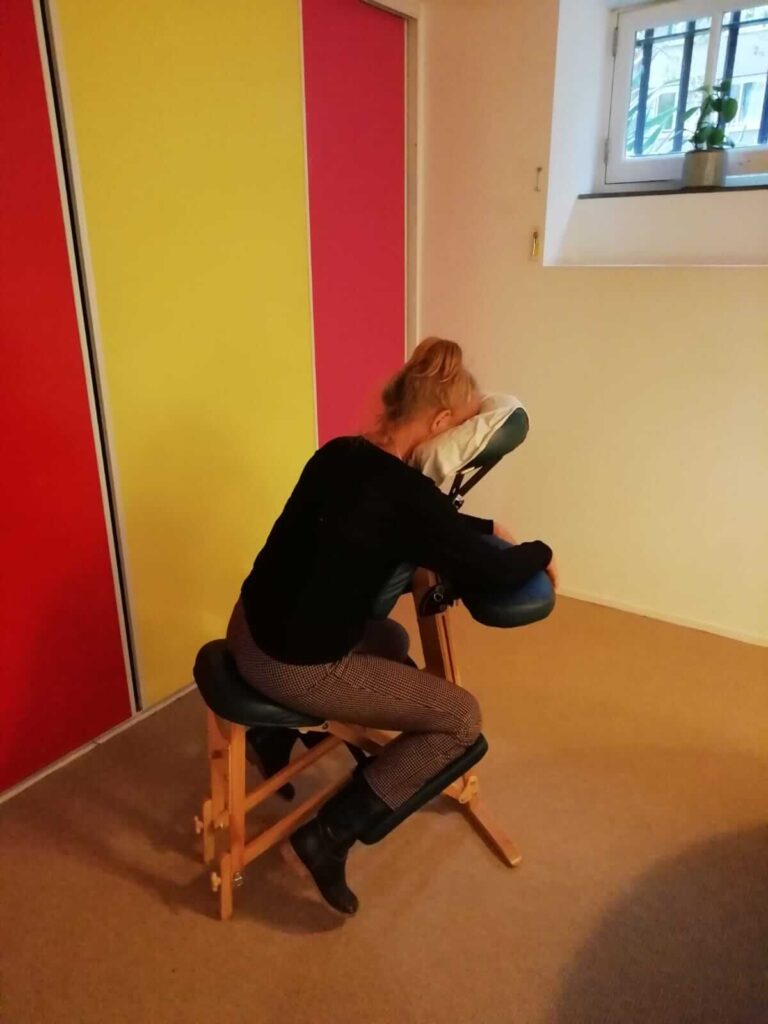 What I offer:
Chair massage at the workplace & private sessions.
In this day and age, it is becoming increasingly clear that massage has become a healthy necessity, rather than a luxury. Originally, massage was used for centuries for prevention.
Unilateral work postures e.g. behind the computer or repetitive movements can cause complaints.
Examples of complaints caused by stress are: back pain, stiff neck, painful shoulders, listlessness, increased heart rate, sleeplessness, concentration problems and headaches.
The chair massage is very suitable for the workplace. During the massage you can lean forward in a special chair.
The pressure point massage is given through the clothes on the upper back, lower back, arms, hands, neck and head.
This specific pressure point massage stimulates the blood circulation which is so important for our well-being.
You can choose from:
– 20 minute massage of the upper back, lower back, arms, hands, neck and head
– 30 minute massage that also includes a massage of the legs and feet
– 1 hour full body massage (private session).                                                                                                                                              
After the massage, you will feel refreshed to continue your work. The massage also has a preventive effect.
Prices:
– At the workplace:
20 minutes chair massage – €20,50
30 minute chair massage – €30,00
– Private session:
1 hour relaxing body massage with oil – €50,00    

I use combined techniques from classical massage/shiatzu and rebalancing. The attention you give as a masseur brings the quality, you adapt your specific way of massaging on the person because everyone/body is different.