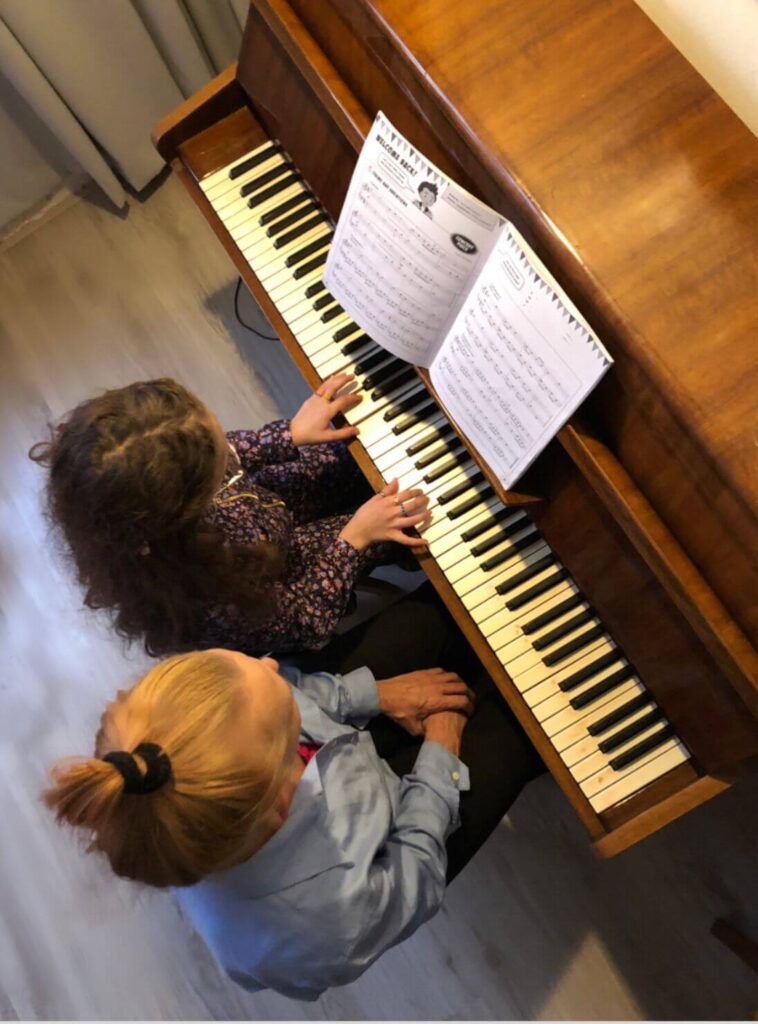 I was asked to give piano beginner lessons to children and adults. And I found out this is something I really enjoy!
I really enjoy teaching beginners, both children and adults. I think it is important to have fun while teaching and to learn to play the piano. 
When I started playing piano I started playing from sheet music. As a child, I found it in the beginning difficult to focus on the music that was in front of me and  to coordinate the left and right hands, but I improved.
Interestingly, as one advances in playing the piano, you will be glad that you learned to play sheet music that beautiful language of music, once invented and written down as a dancing language. 
When I came to live in Amsterdam, I discovered musicians, some of whom couldn't read a note and still played very well. Where did they get that from? I discovered that there are many ways to learn to play music, for example, the circle of 5 and the circle of 4. 
What you will learn are the chords in the 12 major and minor keys. This is a very good basis for improvisation and learning to play songs. The more you delve into improvisation, the more the music world opens for you. After learning improvisation techniques you will be able to play with others.
What I am offering is:
To learn how to play from sheet music

 

to learn the improvisation skills.
Duration and costs of lessons:
30 minutes – €17,50
45 minutes – €25,00
1

 

hour –

 

€27,50
In the event of a cancellation of the lesson, provided that it is cancelled 24 hours in advance, the lesson will be postponed.